BEST-SELLING GALAXY ROSE IN THE USA THE MOST UNIQUE GIFT IN 2020
There's no better way to say I Love You than with a rose, the ultimate sign of love universally.
【BUY 4 GET 1 FREE】
Show your special someone you love them to the ends of the galaxy with this vibrant 24K Gold Galaxy Rose! It arrives beautifully packaged and ready to gift. Each lovely rose is delicately hand-made and designed to last forever.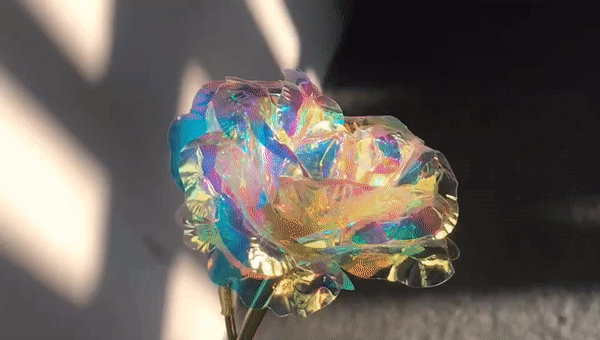 WHAT ARE THEY MADE OFF?
First, we take the roses that are grown from our various farms, we then use a special technique that freezes them so they can live forever!
We then use the frozen moldings as a model to replicate thousands of unique Galaxy Roses that live forever.
Finally, we cover them in an iridescent holographic coating to make the rose PET stem and PET petals sparkle in the light. Then we hand place each iridescent holographic coated petal which makes the roses look so eye-catching!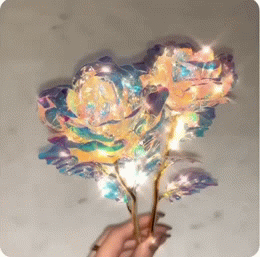 Each rose is one of a kind and made to last a lifetime so your loved one will be reminded every single day just how much they mean to you!
SPECIALS YOU NEED TO KNOW:
Comes with a limited edition gift box.

Each rose is handmade to look both beautiful and realistic!

Not available in stores

A unique gift
This breathtaking rose is designed to last for eternity and is the best gift to give your loved one for any holiday or occasion!
Put a smile on their face, and order today! Love base stand included in variation 2!
Express your love with the one of a kind Galaxy Rose. There's no better way to say I Love You than with a rose! The Galaxy Rose is perfect for Anniversaries, Weddings, Birthdays, or any occasion that warrants such a unique and precious gift!
Here are another Enchanted Amor Rose is wonderful Choice for you Click Here
The never fade Galaxy Enchanted Rose glass dome represents Faith in Love Forever. It is a special way of telling her or him "Love you more as time goes by". Great for home decor would look amazing anywhere you want. Great gift for Valentine's Day, Mother's Day, Anniversary, Wedding, Birthday etc. Our Galaxy Enchanted Rose creates a nice and comforting feeling in the house when spending time with your family.
CREATIVE, DECORATIVE, UNIQUE, LED LAMP
This stylishly designed Galaxy Enchanted Rose brings any room to life. With around 20 bulbs of subtle warm white light and constant lighting mode, it provides great mood lighting and can be placed anywhere. This table lamp is an excellent focal point in an office, bedroom, or living area.
PREMIUM DESIGN
The Galaxy Enchanted Rose is 5.52" x H 9.65", Real Glass cover allows LED light to shine more brilliantly than a plastic cover, resists yellowing & discoloration, and is easier to clean. The tiny LED lights are embedded in the petals, from the rose to the petals falling on the base, the warm white light illuminates the entire glass dome and even the surrounding things. Warm white light not only benefits our eyes but also gives us a romantic atmosphere.
UNIQUE AND PERFECT GIFT
The warm multi colour lights illuminate the entire glass dome and even the surrounding things. Once three triple A batteries are inserted, the warm multi colour light not only benefits our eyes but also gives us a romantic vibe especially during candlelight dinner.
Whether it's for a friend, young couple or a middle-aged couple, this gift is what you need for Valentine's Day, Mother's Day Christmas, Birthday, Wedding or Anniversary.
Please also note: We are officially running low on stock. Place your order today to avoid disappointment.